Pulling Through COVID-19 Together
Today, we have been living in a pandemic for over a year. At one point, the Postnatal Massage Singapore (PNSG) team had to pause our massage services completely during the Circuit Breaker and Phase 1 of reopening, causing some disrupted sessions and delays. Since then, we have resumed operation and continued to serve mothers with resilience. Here's how we pull through Covid-19 when times are tougher than usual.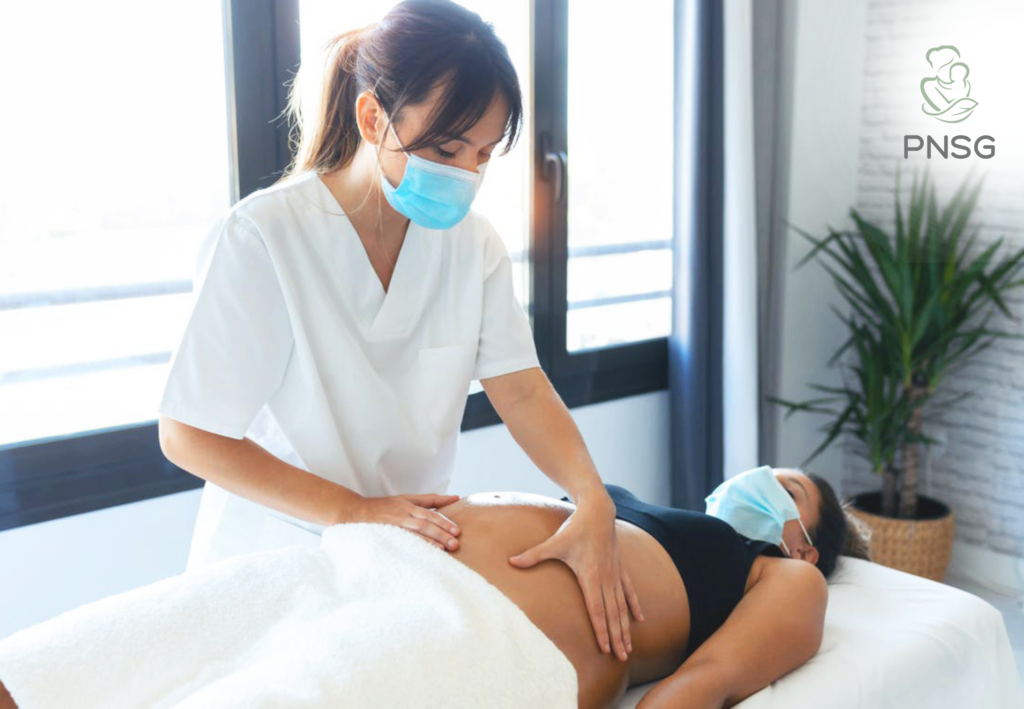 ---
Playing Our Part to Protect the Community
Understanding the severity of Covid-19 and the importance of being safe, we have had new rules implemented since we started re-operating back in June 2020, in line with the guidelines and advice from the government.
First, before allowing any massage therapist to get back to work, we will make sure that everyone is not at risk of being a Covid-19 carrier. All therapists are required to declare (by writing) in the event they have had a recent travel history, been in contact with any Covid-19 patients, and if they are required to serve the Stay-Home Notice (SHN) or Quarantine Order (QO) at any time of their employment. If any of these situations apply to our therapists, they will only be allowed back to work once the situation is resolved.
Every morning before work, all therapists will contact the coordinators to declare if they are feeling unwell or have any respiratory symptoms, as well as measuring and showing their body temperature. The latter will be done twice per day, once in the morning and another in the midday of work.
Each therapist is also supplied with infra thermometers to record the body temperature of everyone in the household. Before and upon entering your house, they must ensure to:
1) sanitize their hands prior to entering
2) seek your permission to wash their hand with hand wash and wash their legs too
3) keep on their face masks at all times
4) practise social distancing with everyone in the house.
---
Vaccinations & Additional Safety Measures
To date, a majority of our therapists have been fully vaccinated. All of them do weekly Antigen Rapid Test (ART) Self-Test to ensure they are not infected. If they are tested positive for Covid-19 through the test, they will immediately stop working and we will take extra measures to ensure the safety and protection of clients who have come in contact with them.
From the customer service end, before your sessions commence, we would first ask you a few questions to determine that it is safe for everyone to start your sessions. The questions include:
1) Are you or anybody in your house serving the Stay-Home Notice at the time of the massage?
2) Is anybody in your household (including yourself) having any form of respiratory symptoms or fever, or taking a sick leave due to a similar condition?
---
What We Do Together
PNSG serves many mothers across Singapore. We strongly believe that we all (therapists and mothers alike) have to work hand-in-hand to keep the community safe and protected. For a start, the therapists will do their best to ensure that they are strictly complying with the SOPs in place. We advise all therapists to minimise physical contact with the public and each other.
On top of that, each therapist will only serve a maximum of two mothers in a day to further lower any risk. We also advise that only the therapist and the client are to be in the same room or area where the massage takes place, and we'd require cooperation from the client and everyone in the household to also ensure that this can be done. Together, we can keep ourselves, our families, and everyone else safe and we'd come out of this situation stronger.
---
To know more about our services, reach PNSG at +65 6417 9690. We are reachable daily from 9 AM to 6 PM.
---