Why Signature Postnatal Massage?
Relieve Water Retention & Tone Body
After childbirth, new mothers are often concerned about baby weight and water retention. With the unique massage technique and products of our post natal massage, we at Post Natal Massage Singapore help you reduce water retention in specific areas such as the tummy and thighs. The massage also improves your blood circulations to help you burn body fat faster.
Promote Better Sleep
New mothers often feel weak and exhausted after the process of childbirth. Post natal massage therapy can help you to ease tiredness by promoting calmness for better sleep quality. It is also proven that postpartum massage can greatly help postpartum mothers to ease muscle tension, promote blood circulation and reduce stress.
Improve Lactation
Our Post natal massage therapy includes a breast massage that relaxes muscles in breastfeeding mothers, which naturally helps to lower your stress hormones, improve blood circulation and decrease swellings. This lactation massage would help to relieve engorgement and increase your breast milk supply as your blocked ducts are cleared.
Reduce Post Surgeries Swellings
Regardless of delivery method, mothers who go through childbirth often struggle with post surgeries swellings. Post natal massage or post partum massage helps to ease sore spots and relaxes muscle tension particularly on the abdomen, lower back & hip area. Post pregnancy massage also helps you to release the stiffness caused by breastfeeding and incorrect latching position.
Speed Up Womb Recovery
Pregnancy and childbirth bring significant changes and impact on a mother's well being. Our post natal massage package includes a womb massage that helps you with womb recovery and womb care by encouraging the discharge of lochia, as well as the reposition of pelvic muscles and abdominal organs.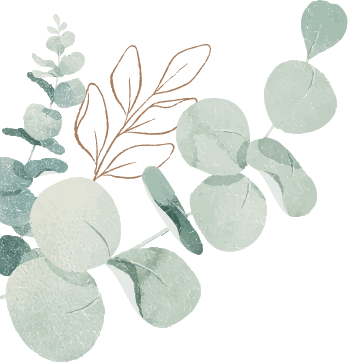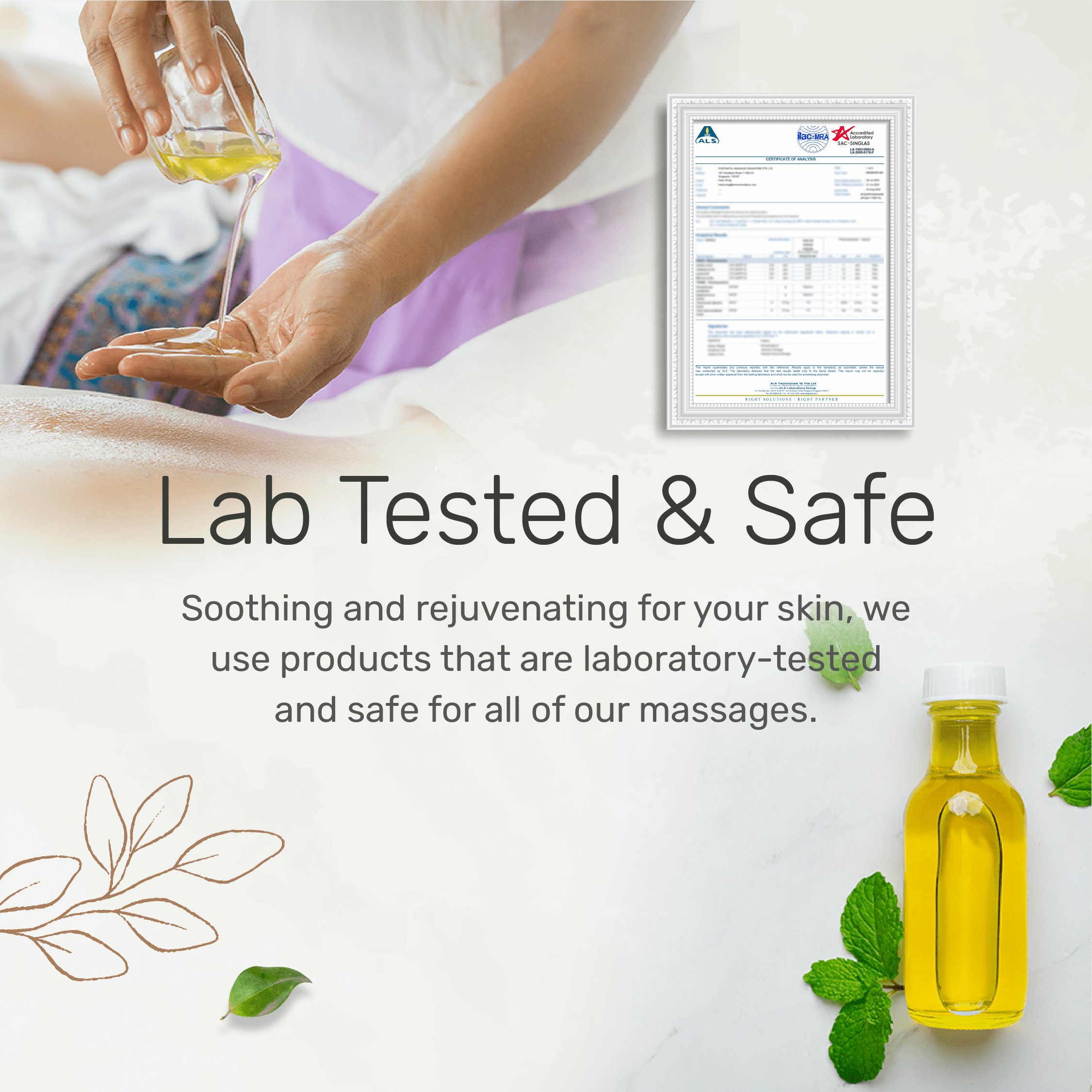 Step 1
WARM UP
Your post natal massage starts with warming up your body to ensure your body is completely relaxed and calm to avoid the risk of injury.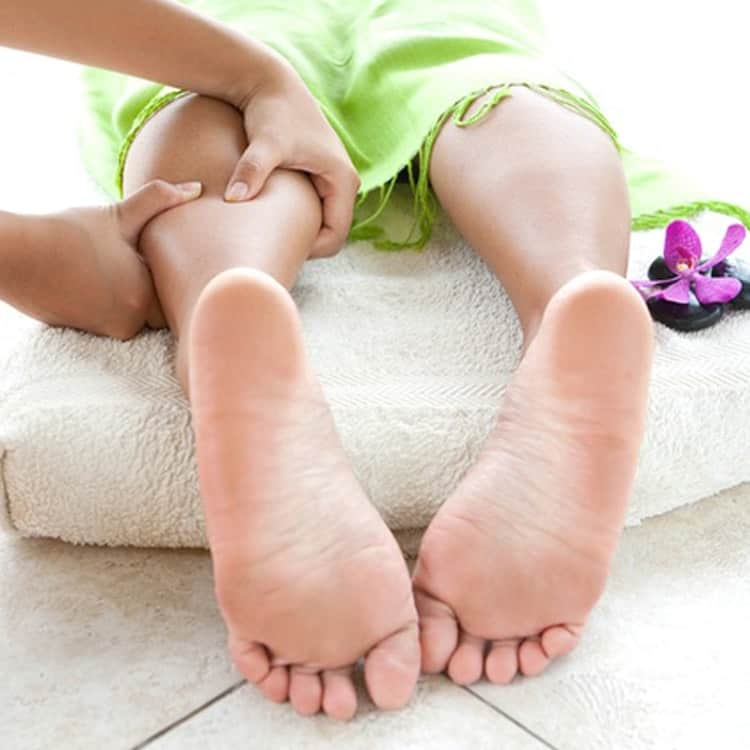 Step 2
REMOVE WATER RETENTION
The post natal massage continues with a water retention massage that focuses on your calves, which can greatly relieve postpartum water retention and leg cramps. Also, by reducing water retention on the thigh area, it can help you reduce swellings too.
Step 3
FULL BODY MASSAGE
You might experience muscle tension and back pain from pregnancy. Our after delivery body massage uses body massage oil after delivery and soothing techniques to help relieve your discomforts by focusing on your back to soothe muscle tension on the spine area.
Step 4
ABDOMEN MASSAGE
Your post natal massage therapy will be followed by a specific care on the abdomen area to promote uterine recovery by encouraging a natural discharge of lochia. This part of your post delivery body massage can help with the positioning of the pelvic muscle back into place.
Step 5
BREAST MASSAGE
Breastfeeding is a gift to new mothers but it can be a rough start for many. Therefore, the massage focuses on your breasts, with a breast engorgement massage to help you with engorgement problems. Breast massages can help you to improve lactation. Postpartum breast massage also helps you to have a smoother flow of breast milk.
Step 6
RELAXATION
The post natal massage moves on to your arms, shoulder, neck and your head. The post natal massage benefits here is that it helps to improve the soreness and tiredness from the weight of your growing baby. During your post pregnancy massage, we also massage your head to ease any stubborn headaches and migraines.
Step 7
BINDING
Upon completing the post natal massage, there will be a binding session using the complimentary Tapel cream from PNSG. Binding at the end of your post pregnancy massage can benefit you by straightening your body posture and helping you to tone your body too. It does not affect you to breastfeed, as you can let your baby latch on as usual without removing the binder or exposing your body.
Step 8
FINAL TOUCH
The last step of your post maternity massage will be ended with a Pilis application on your forehead to prevent migraines, blurry vision and tension headaches.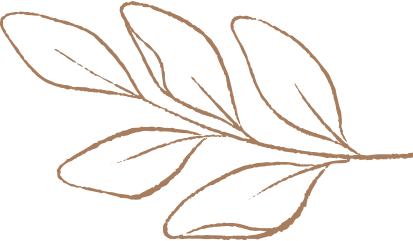 Freebies For You
All Postnatal Package Comes With The Following:
Customised Binder
Our customised binder helps to straighten your body posture and offer body toning benefits. The binder can be fitted based on your body shape and size for enhanced comfort and effectiveness. It also allows you to breastfeed without exposing your body.
Mustela Baby Massage Oil
PNSG offers a free baby massage Singapore tutorial for postnatal massage package. Suitable for newborn baby massage with 99% natural ingredients, the Mustela Baby Massage Oil hydrates and nourishes your baby's skin while protecting the skin's cellular resources. Its non-greasy, non-sticky texture allows quick absorption and long-lasting hydration.
Ginger Lotion
Ginger lotion offers great benefits for relieving postpartum skin issues. It rejuvenates your skin by slowing down and providing protection against skin ageing. It also helps to relieve body and skin conditions during pregnancy that last after childbirth, including stomach bloating and cellulite, body aches and excessive air in the body.
Grapeseed Oil
Grapeseed oil is used throughout the massage session. It can help to make your skin softer and more elastic. Apart from its extensive benefits on your skin, grapeseed oil also has a light consistency and silky texture which allows your skin to absorb it easily.
Pilis
Pilis jamu cream will be applied on your forehead at the end of the massage. This herbal mixture is known to improve inconsistencies of sleeping habits, blurry vision, eliminating excess wind, giddiness and tension headache.
Tapel Cream
Tapel cream is used during the binding session to help in expelling wind, promote blood circulation and to discharge lochia naturally. It also helps ease abdominal muscle tension and to burn excessive fats.
Signature Postnatal Massage Package
5 Sessions | Deposit $178
$658
60 minutes Massage + 10 minutes Binding
7 Sessions | Deposit $188
$798
60 minutes Massage + 10 minutes Binding
10 Sessions | Deposit $198
$1058
60 minutes Massage + 10 minutes Binding
Get more visible slimming results from your post natal massage
Premium Postnatal Massage
The all-in-one post natal recovery massage with enhanced slimming benefits.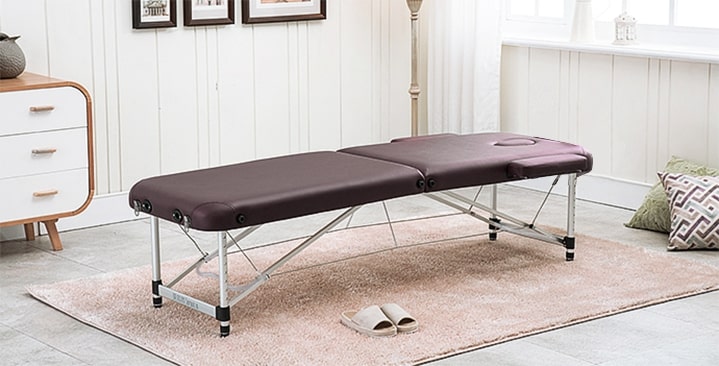 Enhance Comfort with Add-On Foldable Massage Bed
Designed with high-quality mattress and foot support, as well as adjustable headrest and armrests for a safe and relaxing massage experience. Sturdy and secure massage bed that is foldable for easy storage.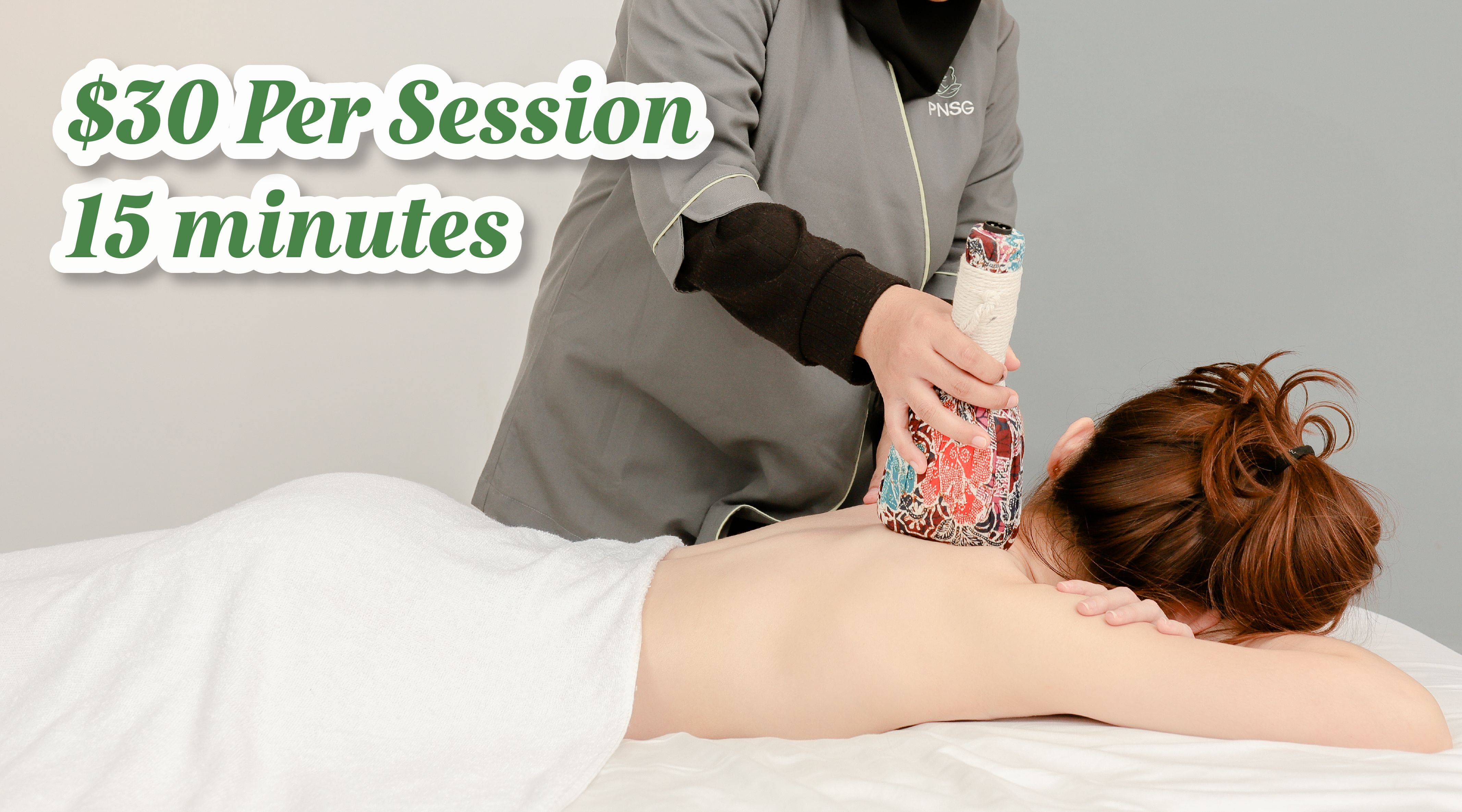 Get more from your postnatal massage with
Herbal Hot Compress Add-On
Speed up your postpartum recovery even further with our brand new Herbal Hot Compress add-on.
Only adds an extra 15 minutes to your post natal massage. Electric-powered with consistent heat for better results.