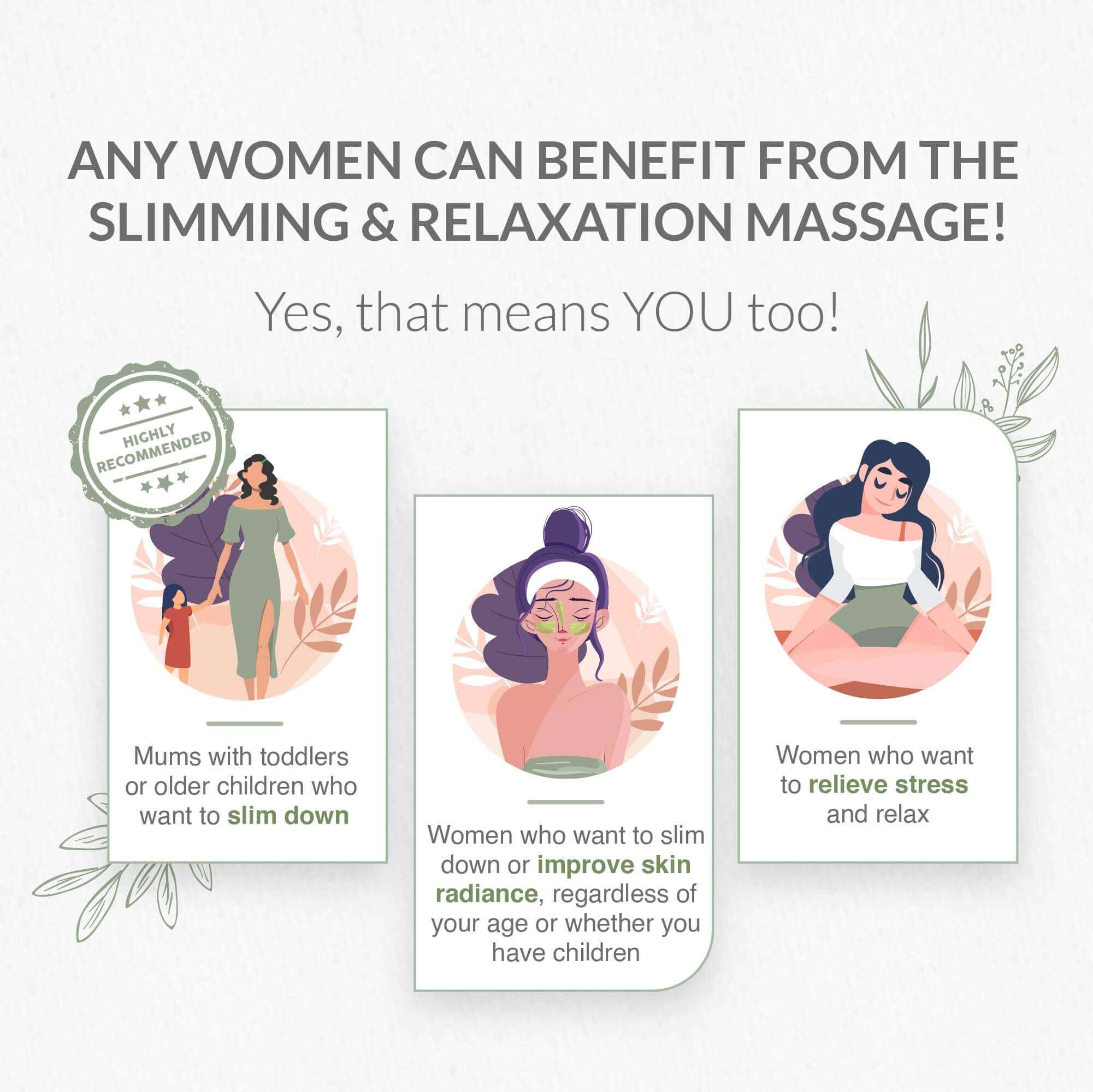 Why Slimming & Relaxation Massage?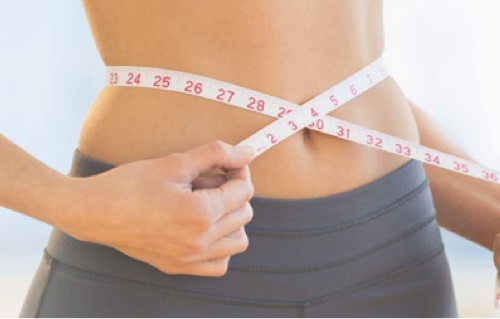 Break Down Stubborn Fats Effectively
Your body gained extra weight during pregnancy to reserve energy for labour and breastfeeding. This weight gain can result in excessive, stubborn fats that remain on your body for months and even years after childbirth. Our slimming massage features application of ampules on common problem areas such as the thighs, abdomen, arms and hips to help you slim down with ease.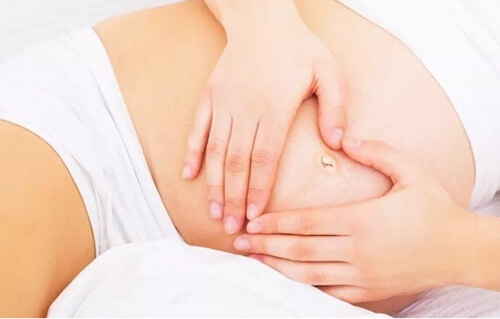 Relieve Water Retention & Heavy, Tired Legs
Postpartum water retention occurs when water weight from pregnancy builds up in your body and persists after childbirth, resulting in puffiness or swelling around your body, especially on your legs, feet, and ankles. Our massage for slimming includes a full body mud wrap, followed by covering your body with a thermal space blanket to help you effectively get rid of water retention.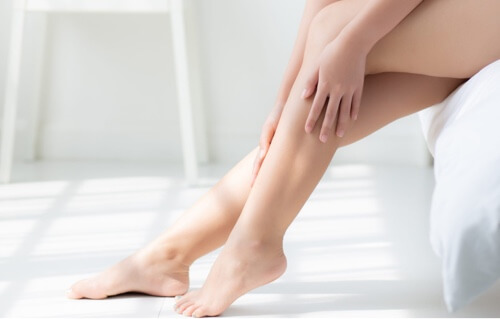 Brighten & Smoothen Skin
Our slimming massage includes a full body scrub that helps to exfoliate dead skin cells off every part of your body and help relieve postpartum water retention. Exfoliation can help prevent clogged pores to enhance absorption of massage oil and skin care products, resulting in more radiant and smoother skin. Long-term, consistent exfoliation also helps to increase the collagen production in your body, which is the key to healthy and glowing skin.
Promote Calmness & Ease Muscle Tension
Juggling between your family, career, and other social roles can lead to sleep deprivation, stress and muscle tension. Our therapy includes soothing full body relaxation massages that focus on your chest, breasts, and head. You can choose your preferred aroma oil during the relaxation massage too.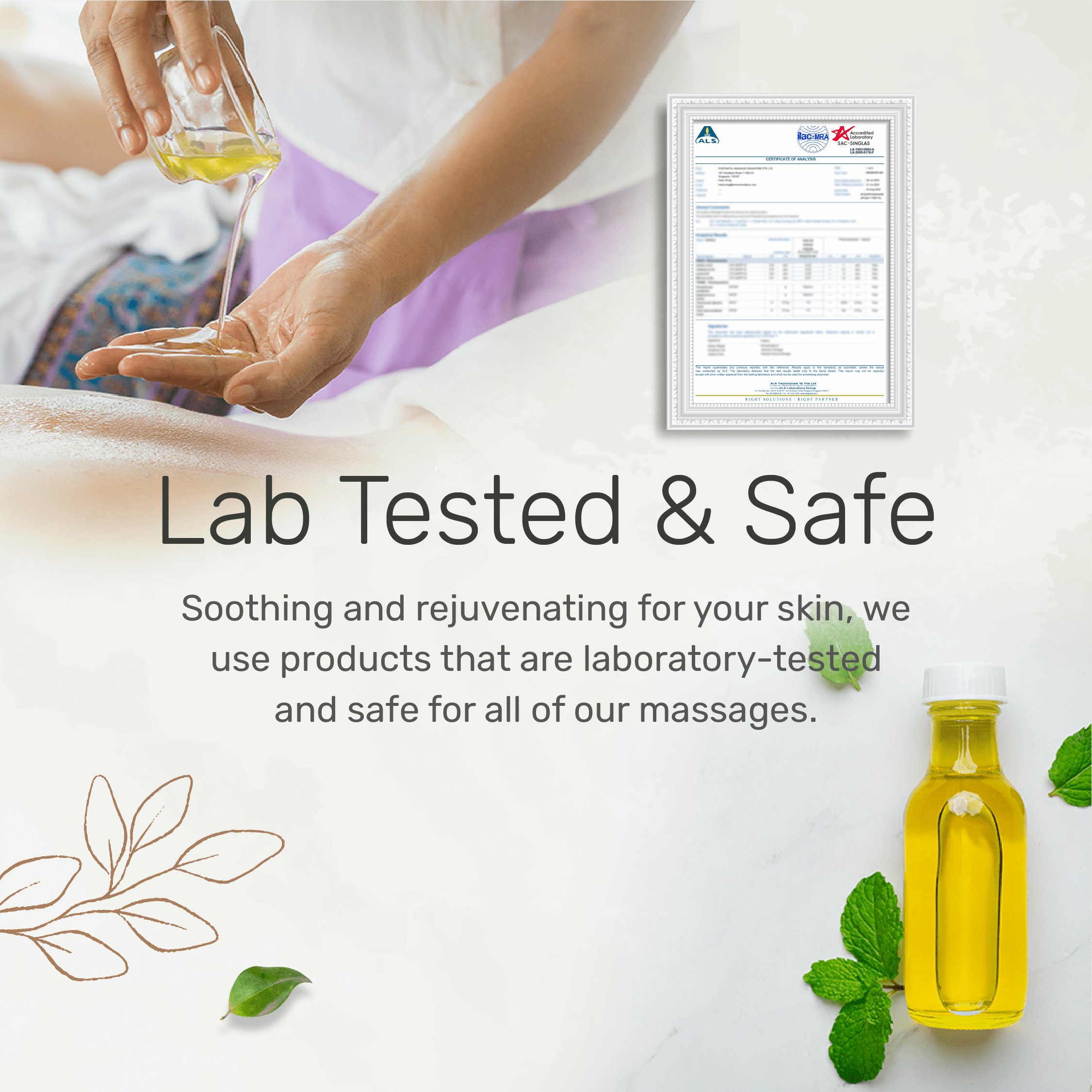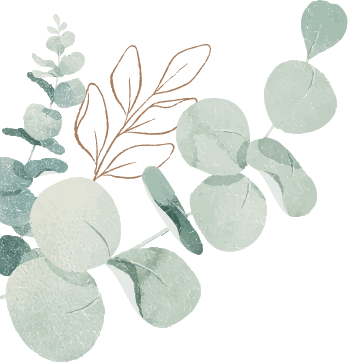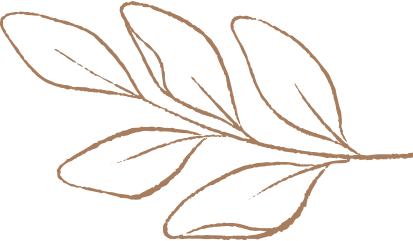 Slimming & Relaxation Massage Package
5 Sessions Massage | Deposit $188
$848
3 Sessions Slimming Massage + 2 Sessions Relaxation Massage
90 Minutes Per Session
Portable Massage Bed Will Be Prepared