Tested and Proven Massage Oil That'll Make Your Skin Look Healthier & More Youthful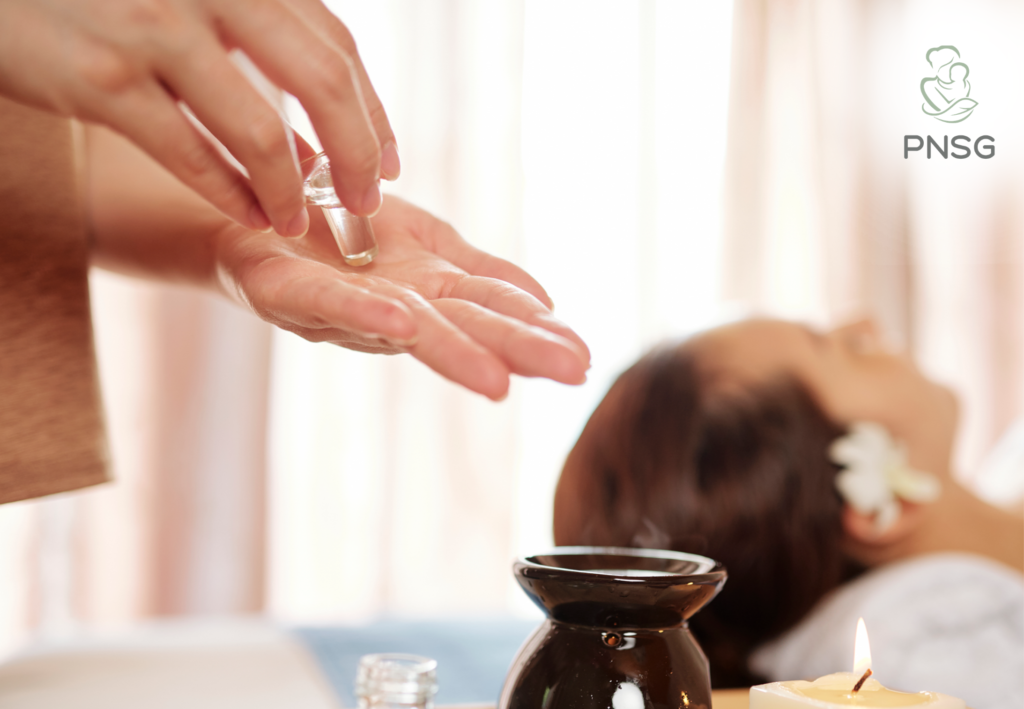 Welcoming the arrival of your little additional member in the family is joyous and definitely calls for a celebration or two! But with them, comes several unexpected guests that are visible as we look into the mirror. Certainly, a small price to pay for such a precious angel, but sometimes we can't help but sigh looking at the changes happening in our bodies. Stretch marks, loose skin, dull complexion, and the list goes on. We got you, Mama!
As you may already know, getting a postnatal massage can help to improve the postpartum skin and at the same time encourages a smoother recovery. With the additional help of a binder after the massage, you can also achieve your ideal body shape faster and better.
Other than the massage techniques and the binder used, massage oil plays a big part in postnatal massage. As a matter of fact, choosing the right massage oil for pregnancy is key to unlocking the best benefits of body massage.
There are quite a few massage oils that can bring various benefits to your body. Some common massage oils include olive oil, almond oil, and grapeseed oil. At PNSG Postnatal Massage Singapore, we use grapeseed oil as the massage oil to help mommies solve their postpartum problems. Let's see what is really good about grapeseed oil.
Grapeseed oil
Grapeseed oil is derived from grapeseed and it makes a great massage oil. The grapeseed oil is light, nearly odourless and easily absorbed by our body. The texture of the grapeseed oil is smooth and silky without being greasy. We believe this is the texture everyone looks for during the massage!
This texture is especially important for postnatal massage as mommies need to wear the customised binder for 6 to 8 hours after the massage. We can't deny that it's not very comfortable to wear a binder but our binder is adjustable to make you more comfortable. Therefore, mommies are encouraged to take a shower before the massage to prevent rashes and irritation.
Other than that, grapeseed oil for stretch marks has astringent properties which help to improve postpartum skin and stomach stretch marks. The grapeseed oil is suitable for most skin types and rarely causes allergic especially for sensitive skin unless you are allergic to grapeseed.
Benefits
Mommies usually turn to massage for relaxation and to improve their appearance – be it their figure or their skin condition. With these in mind, we also choose grapeseed oil for our massages!
Apart from keeping your skin hydrated and looking plump, this oil can help to reduce the appearance of blemishes, wrinkles, and stretch marks in pregnancy. Many mothers also believe, based on their experiences, that grapeseed oil for pregnancy stretch marks helps to tighten and tone their skin.
Combined with our therapist's professional massage technique, grapeseed oil also helps to improve your skin's elasticity better, making it look more youthful.
Other than serving these uses in pre and postnatal massage, grapeseed oil is also used for an aromatic purpose to promote relaxation. Furthermore, people are rarely allergic to grapeseed oil so you don't have to worry about the risk of experiencing irritation or allergy during or after the massage.
Grapeseed oil is rich in antioxidants. These antioxidants help keep our skin protected and prevent disease and inflammation.
Last but not least, the essential fatty acids in grapeseed oil help to keep our skin healthy and healthy-looking. It encourages the healing of common skin conditions including acne and eczema. At any other time, grapeseed oil can be used as a skin toner that cleanses pores and balances oil production. This can help prevent future acne breakouts and keep your skin beautiful.
Some tips for storing the grapeseed oil: Keep the grapeseed oil in a cool, dry location away from direct sunlight. To extend the shelf life, it can be refrigerated.
We hope this has been helpful for you to learn more about the massage we use in our sessions! At PNSG, your needs and goals are our priority and we strive to meet all of them, all the while providing a relaxing experience through our Javanese massage.
You May Also Want to Read This: Can Massage Reduce the Appearance of Stretch Marks