Pregnancy Care Tips: How to Have a Relaxed Pregnancy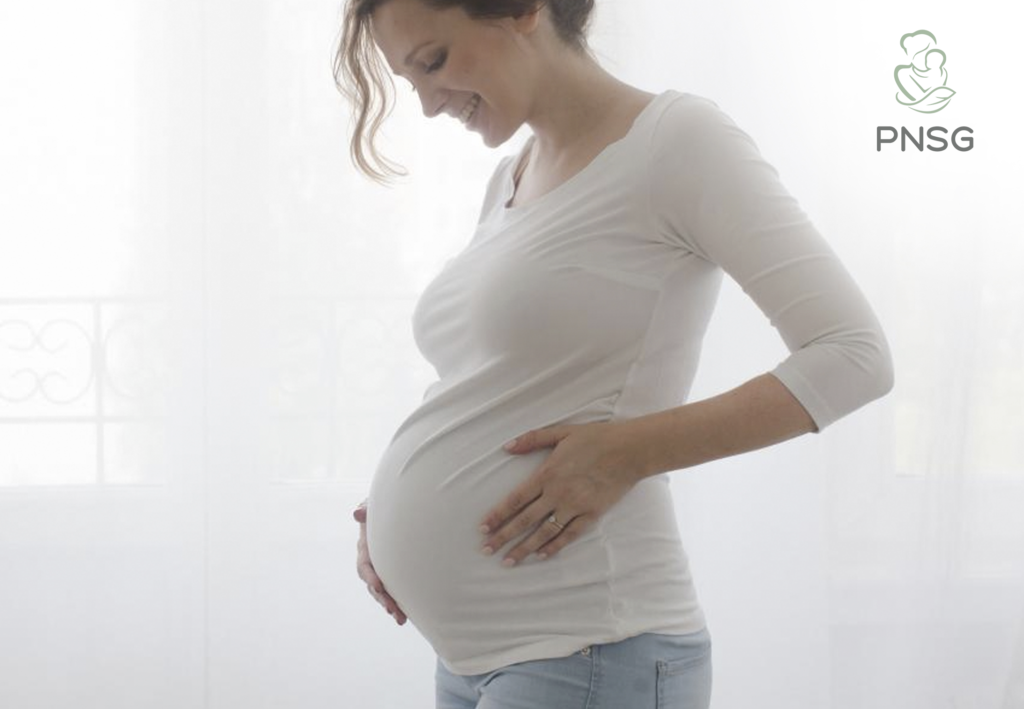 Feeling anxious about your approaching EDD? Take a step back to breathe and relax. As anyone would agree, taking care of yourself is a crucial step that can help ensure a smooth pregnancy and relaxed delivery for you. So, do practise proper prenatal care instead of letting yourself be overwhelmed by the thought of something that has yet to happen. We know this is much easier said than done, but do give it a try. 
Prenatal care is considered preventive healthcare, which means it serves the purpose of preventing possible health issues or concerns. In a way, creating a good pregnancy could prevent any possible complications that may occur at the time of labour.   
What can a relaxing pregnancy do for you? A lot. You would be less stressed out, which can result in irritability. If you do experience this, know that it is not your fault and the majority of expectant mothers are bound to experience such things. However, do not think you have to 'toughen up' through the whole thing and just hope to come out of your pregnancy better. Treat yourself much, much gentler and it is okay to expect your close family members to do the same as well. On that note, here are some other things you can do for a stress-free pregnancy!
Planning and following a prenatal diet

Consuming prenatal vitamins

Going on regular checkups

Taking up an alternative therapy

Practising prenatal exercises

Planning your childbirth
Planning (and following!) a prenatal diet 
Care for your body the way you would care for your soon-to-arrive newborn – so eat healthy for it. No matter how well your diet has been before you conceive a baby, there is a high chance that it may require certain changes. If you are a pretty heavy drinker, it may be time to put a pause to it for a little while. 
In case your diet has always been one that is fairly healthy, you may still need to start adding more – either in terms of portions or nutrition. Some food can do wonders for you during and after pregnancy. Plus, you are 'eating for two' – a phrase you are perhaps tired of hearing, but you know there is complete truth to it.
Consuming prenatal vitamins 
It surely takes a lot to grow a baby in you, even if you are already practising healthy eating. One of the most common recommendations you may have gotten is to take prenatal vitamins. As a matter of fact, you do not have to wait until you are pregnant to take it – you can take them at least one month before you start trying to conceive! 
In fact, the first week of pregnancy is an extremely important time for fetal health and development. Unfortunately, most to-be mothers have – accidentally or not – overlooked this period simply because they have no idea they were already pregnant or the pregnancy was unplanned.
You have probably been told to take folic acid more times than enough, and rightfully so. Folic acid helps your body produce and maintain new cells (super essential for growing an entity such as, say, a FETUS in your stomach). Folic acid also lowers the risks of spina bifida (defects in spine and backbone which can lead to issues like learning difficulties) and anencephaly (a condition that affects the skull). 
Prenatal vitamins also generally contain higher levels of iron than standard adult multivitamins. This is especially important because iron can greatly support your newborn's growth and development while at the same time preventing anaemia (lack of healthy red blood cells).
That said, vitamins should never be a substitute for a healthy well-balanced diet. Don't take several pills and vitamins and think you are all set. You still very much need your daily meals – in fact, you need them even more when you are pregnant. 
Going on regular checkups
You can start setting your appointments as soon as you know you are pregnant. The appointment will go on up until the last few weeks before EDD. Go see your GP or midwife early in the pregnancy so you can schedule all your pregnancy appointments at once. By going to these appointments, people on your healthcare team can monitor you closely and keep both you and your baby healthy.     
If you can afford to stick to one specialist throughout your whole pregnancy, that would be better so your condition can be monitored closely. Your doctor would also know your symptoms well. Regardless, if you feel pretty okay with your pregnancy, you can go see different doctors. This has its advantages as well, such as allowing you to obtain different opinions from different experts.
How often should you go for checkups during pregnancy? Given that your pregnancy is generally healthy, you would have to see your doctor either once a month, every two weeks, or every week depending on how far along are you. No matter what it is, do speak to your GP or doctor about it.
Taking up an alternative therapy (or two)
When is the best time for you to relax when you are pregnant? The answer is the last four words in that question itself — when you are pregnant. During pregnancy, any time that you feel like you need to rest and relax, do it. Even in your first trimester, you may already experience some pregnancy symptoms that are not very pleasant to deal with, like the morning sickness.
Do not be too calculative with yourself and be more willing to invest in the betterment of your health states – both mental and physical. Do not count your '5 minutes of sitting on the couch' as your rest and relaxing time. Indulge in the goodness of your preferred therapy so you can really relax. It can be pretty much any relaxing activity that can keep you fresh and awake throughout pregnancy.     
One particular therapy that can improve your condition is the prenatal massage. The good thing about this particular therapy is that you may not have to get out of your house and travel at all, because there are a lot of home-based pregnancy massage services available. This massage helps stimulate your circulation, reducing your body aches, preventing cramps, and promoting a good night's sleep. Who wouldn't want any of that, right?
Practising prenatal exercises    
One of the main uses the prenatal exercises target the pelvic floor muscle which will do most of the work for you during the labour. It is the muscle that aids in your bowel and urinating, provides support to your baby during pregnancy, and aids in the birthing process. When exercising, focus on this muscle. It is also more likely to recover faster after delivery if it is already strong to begin with. 
Practise Kegel exercises at any time, whenever you are sitting or relaxing in bed. Do not overdo it to avoid difficulty urinating later on. There are also prenatal yoga and low-impact aerobics that you can practise every day. You can change your routine according to your trimester or months, or how comfortable you feel doing them. 
There are also certain exercises that can help you prepare for a smoother pregnancy. The aforementioned Kegels are one of them, but there are more. You can take up prenatal yoga, low-impact aerobics, and even swimming. If you plan to use you are free to, especially early on in your pregnancy. Once you have reached your third trimester, you may want to check with your GP or midwife before continuing to practise them.
If you are particularly looking for things to do to prepare yourself for relaxed labour, you can consider using an exercise ball (also known as the birth ball, yoga ball, and swiss ball) to induce labour naturally. Sit on it occasionally with your feet flat and apart. Make sure to use a ball big enough so that your hips are equal or higher than your knees. You can also gently rock on it. Apart from helping with your delivery, the ball can help improve your posture and balance and exercise your tummy muscles.
You May Also Read this : 5 Things You Should Do During The Prenatal Period
Planning your childbirth
It may seem so far away from where you are now in your pregnancy journey, but many mothers claim that the nine months go faster than they initially expected. Hence, whenever you can, sit down with your partner and discuss how do you expect your childbirth to go. This is an even more important topic to talk about if you are opting for other kinds of delivery other than the more common vaginal birth at a hospital of your choice.
Regardless, keep in mind that there may be other complications that may require certain procedures. Thus, you want to be prepared for those as well. Explore what are the common occurrences during and after labour so that you can prepare yourself both physically and mentally. As cliche as it may sound, preparation is key and this applies to everything, not just public speaking.
If this is your first childbirth, you may want to be extra prepared and have a team of healthcare providers around you to ensure that any complications can be taken care of immediately. 
All in all, the key is to immediately attend to how you are feeling and take natal care seriously. Do not keep everything inside no matter what discomfort you are feeling – mental or physical, inside or out. If you keep it all inside, it can only get worse with no chance of getting better. Whether it is the nagging back pain or the hint of anxiety that sometimes strikes you out of nowhere, get/have it taken care of right away. The sooner you deal with it, the better.