Pregnancy Body Changes: What to Expect & How to Cope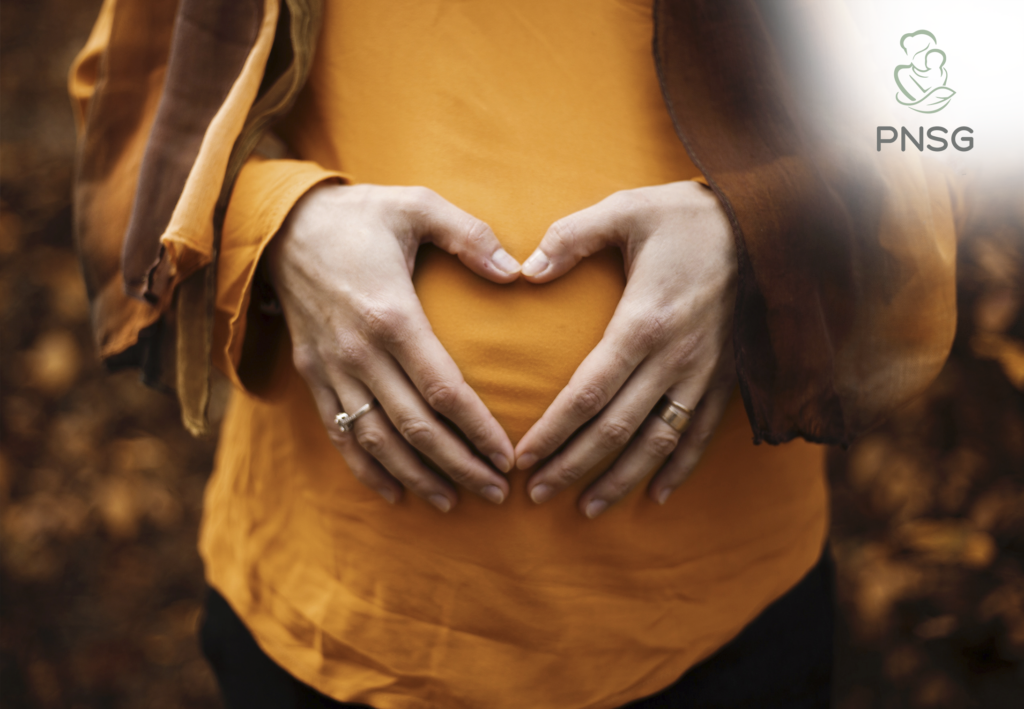 The journey to motherhood is filled with joy, anticipation—and yes⁠—changes. Your body undergoes many physiological changes in pregnancy. While some are common symptoms that you are already aware of, others might surprise you. 
Understanding these pregnancy body changes in advance can free you from a lot of unnecessary doubts and worries. Because at the end of the day, being pregnant is a wonderful experience, and you deserve to enjoy every moment of this remarkable phase of your life. For this reason, we've come up with a head-to-toe list of pregnancy body changes to keep you well-informed:
Your hair and nails are likely to grow faster during your pregnancy. This is due to increasing estrogen and blood flow in your body. However, your hair and nails texture tends to be more brittle and soft during pregnancy, which means they may split more easily. After childbirth, you may experience hair fall as your estrogen level drops, but no worries; they will grow back to your normal volume and texture within four to six months after childbirth.
Your eyes might be more sensitive to light during pregnancy, which could lead to dizziness, headaches or migraine. Furthermore, being pregnant can make your eye sight blurry, which is a symptom caused by fluid retention behind or within your eyeballs. After you give birth, your vision usually returns to normal as the fluid retention improves. Although vision changes are considered one of the common pregnancy symptoms, you should seek professional advice if you are experiencing more severe vision discomfort.
During pregnancy, if you notice swelling or bleeding gums when you are brushing your teeth, you may have gingivitis. Gingivitis is caused by hormonal changes in your body, which can make your gums more vulnerable to plague, and eventually cause redness or bleeding. To prevent pregnancy gingivitis, take care of your oral hygiene and avoid mouthwash that contains alcohol. In addition, you can increase your daily calcium intake with food such as greek yogurt, salmon and kale.
Breast changes often happen during the early stage of your pregnancy. This could include breast swelling, tenderness or soreness. Moreover, the skin surrounding your nipples tend to darken and become bigger. You might also start releasing a milky fluid called colostrum around the third trimester, which can happen earlier for some expectant moms. To ease your breast discomforts, wear bras with soft and natural fabrics and avoid the ones with underwire.
Your skin will experience some changes during pregnancy, which include pigmentation and stretch marks. Pregnancy pigmentation could make the skin around your nipples, inner thighs, genitals and neck darker. As for stretch marks, they often appear as streaks on your belly, breast, hips and thighs. Stretch marks happen due to stretching of your skin. While pigmentation usually fades in a few months after childbirth, certain stretch marks may remain after your baby is born. Creams, ointments and serums might help to lighten stretch marks.
Due to your growing abdomen, your belly button is likely to pop out around the second trimester. This is a normal sign caused by your expanding uterus. You may use a belly button cover or a tummy sleeve to avoid the irritation of your belly button rubbing against your clothes. Your belly button will return to normal a few months after your labour.
Your joints and ligaments will loosen as you get pregnant, especially around your pelvis. This is your body's way of preparing you for the delivery. The reason behind this is that your body is releasing a pregnancy hormone called relaxin, which stretches the joints and ligaments all over your body. With your abdomen expanding and your body releasing relaxin, you are likely to have an altered walking posture that is commonly referred to as the "pregnancy waddle". To ease the body discomforts caused by loosened joints and ligaments, try prenatal yoga under the guidance of trained professionals.
Don't be surprised if you need shoes with a bigger size during your pregnancy. Like most pregnancy body changes, hormonal changes is the reason behind this. Other changes that you might experience include swelling ankles and flatter feet. Wear supportive shoes that don't squeeze any part of your feet for more comfort during this period.
You May Also Read this : Steps for Practising Self-Care When You are Pregnant
How To Cope With Your Changing Body
Your body is going through all these changes because you are literally creating a new life within you! So instead of looking at your body changes in a negative way, focus on the bright side and embrace this new and stronger version of you.
Every woman and every pregnancy are unique in their own ways. Even if you eat right and exercise during pregnancy, it is still completely normal for you to gain some extra pounds. So don't compare your current body with your body before pregnancy, or the body of other women. Always remind yourself that your body is doing its best to grow and nurture your baby, and that you are physically and mentally stronger than before for going through this incredible journey.
Being pregnant doesn't mean you should give up doing what you love. Whether you enjoy crafting, listening to music, or watching movies, spend more time on activities that can bring you joy.
Get Support From Friends & Family
Surround yourself with close friends and family, and remind yourself that you are loved regardless of how your appearance changes. Accept compliments from your loved ones, and share your thoughts and emotions with them.
To conclude, pregnancy body changes are completely normal and manageable. Regardless of how your body changes, it is important to remind yourself that you are just as beautiful and worthy! If you feel like pampering yourself with a timely gift, a massage during pregnancy can do wonders in soothing your pregnancy discomforts and relaxing your mind. Treat yourself with a prenatal massage from PNSG today!