Post-Baby: 5 Spa Treatments to Pamper Yourself With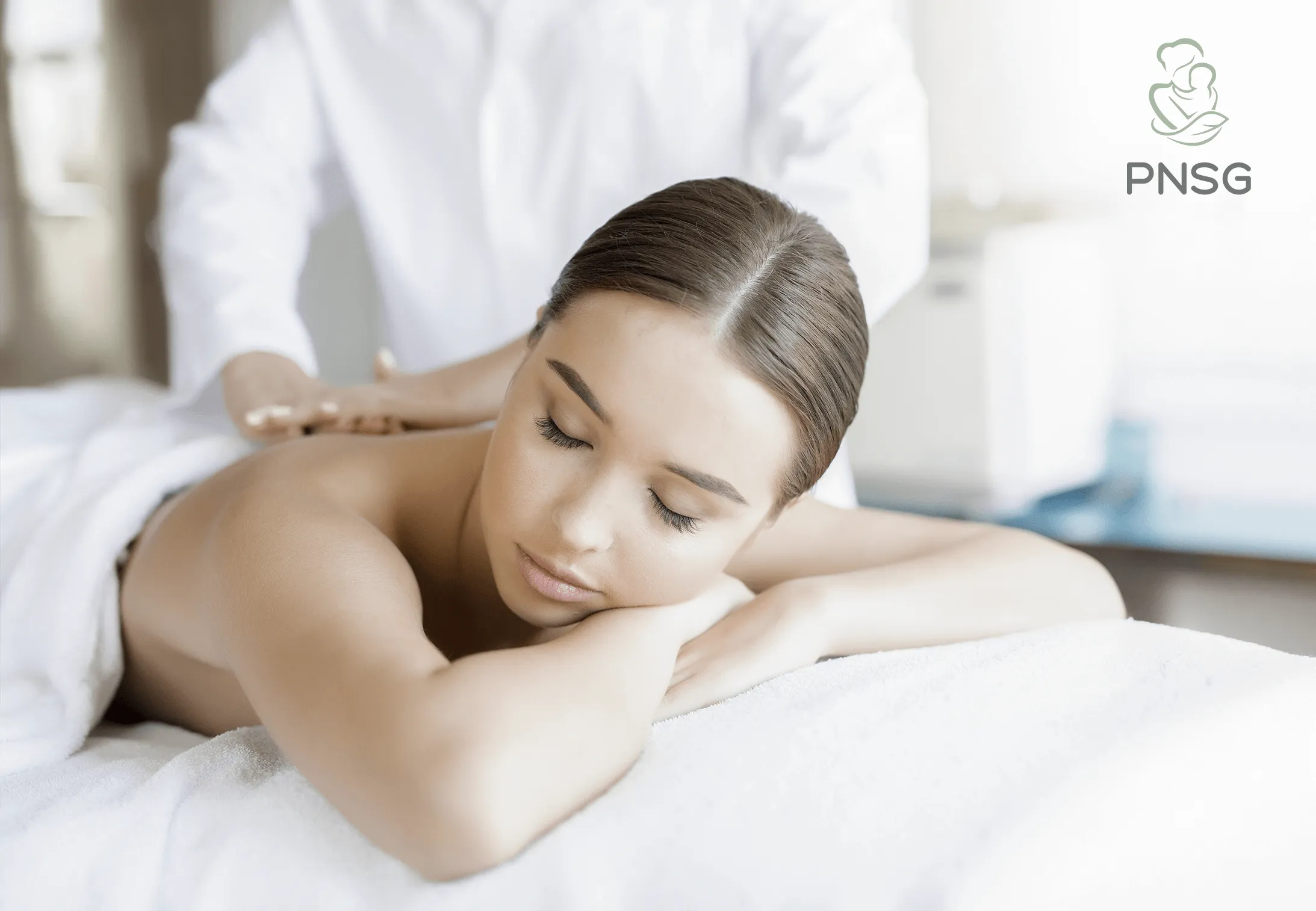 Getting over a pregnancy can be a freeing experience. Now it's the best time for you to dedicate some time during the day to practise self-care, which for many mothers entails caring for both their physical and mental wellbeing.
The beautiful part about being over your pregnancy is that you can now enjoy many activities that you couldn't do for months. What exactly are those things for you? Coffee, sushi, shrimp, or even a few sips of your favourite wine may come to mind.
But let us not limit ourselves to only food!
You may have stopped treating yourself to specific things that you used to enjoy, such as a facial treatment or other such services. Did something come to mind right away?
If so, there is no better time to get a post pregnancy spa treatment than now! But what if you aren't ready to leave the house yet, or if you have a habit of staying at home? It is still a possibility! Some of these spa treatments can be arranged at your home, allowing you to enjoy them in the comfort of your own home. You may enjoy the benefits of being treated to these calming services without having to step outside your house!

Postnatal Massage Service

Facial Treatment
Body Beauty Treatment
Manicure/Pedicure
Hairwash
Postnatal Massage Service
If you're seeking a healing outlet that involves little to no effort on your part, look no further! It doesn't get any easier than a postnatal massage. This massage usually focuses on affected body areas and water retention, sometimes known as 'baby weight' or 'water weight.'
If you have breast engorgement, most postnatal massage includes breast massage to reduce engorgement, remove clogged ducts, and enhance lactation. Because this massage is primarily used to improve blood circulation, you will notice that it alleviates a wide range of conditions and discomforts. Improved blood flow can considerably lessen cramps, improve posture, and alleviate joint aches and pains.
The best part? Unlike other treatments, it also has potential body toning properties! Your postnatal massage therapist will usually place a binder across your tummy to help shape and tone your body while also working on your posture, depending on the sort of massage you choose. This will aid in toning your body as well as minimising body aches.
If you want to have a more toned body without having to exercise or strain your body, a massage is the way to go! Make sure to obtain a thorough postnatal massage rather than a general massage intended for everyone. Furthermore, there are many home-based massage services available, allowing you to treat your body while relaxing at home.
You May Also Read this : Treating Body Changes during Pregnancy with Massage
Facial Treatment
If you're lucky, you'll receive that pregnancy glow, with baby smooth skin, no spots or zits, and appearing better and brighter than ever. If you're like many other pregnant mummies, your skin may have been plagued with unending breakouts virtually the entire duration of your pregnancy.
Your skin may be behaving worse than usual as a result of the surging hormones. This may result in not only the existence of vexing zits or spots, but also scars from the pimples that appeared at the outset of your pregnancy.
There is no easy way to put it, but you will most certainly have a solid reason to go for a facial treatment when pregnant, yet some mothers unhappily find themselves pushing back their regular sessions simply because they have other pressing concerns to think about at this time.
Does this sound like you? Then it's time to get back on track and concentrate on yourself! Facial treatments often begin with washing, exfoliating, the agonisingly painful extraction, and ultimately toning and moisturising. Didn't you acquire that shine while pregnant? Not to worry! You can still have that post-baby glow!
Body Beauty Treatment
Are you a fan of what the beautician does during face treatments? This one is going to be a hit with you! It is essentially the application of the same techniques and procedures, except on your body! Most people would not go for it, but once you try it, you will be addicted and will find yourself going on regular sessions.
Typical treatments involve the application of a body mask, cleaning, and a light massage. These are designed to wash, exfoliate, and revitalise your skin, in that order. Some comprehensive packages also include body or belly-wrapping to help you slim down.
Without a doubt, many mothers are eager to begin a weight-loss programme after giving birth, and we are not saying you should not. However, whatever you decide, make sure not to jeopardise your health. If the treatment requires you to take slimming pills containing potentially dangerous substances, discontinue it immediately.
Your infant is still breastfeeding, and your body is in a delicate phase that requires additional care. They should not be exposed to anything that could harm their health. If you can, limit yourself to solely physical treatments like this one so you don't have to consume anything that could harm your insides.
Manicure/Pedicure
While getting a mani/pedi during pregnancy is typically safe, some moms are concerned that breathing the aroma of the nail polish may provoke specific reactions in the newborns they are carrying. Although this anxiety may appear exaggerated, it is reasonable and, to some extent, justifiable.
The nail polishes can include dangerous solvents and chemicals that, if inhaled in large quantities and excessively, can cause headaches, light-headedness, or vomiting – all of which are the last things a pregnant woman needs, especially one who suffers from morning sickness. Unless done on purpose, most people do not inhale a lethal amount of nail polish fumes when applying them. You are, nonetheless, have all the reasons to be concerned.
If you've been wanting to get your nails painted again during your pregnancy, your wait is over! You can make an appointment with your nail technician and receive the colours you want since you deserve to have cute looking nails.
Hairwash
If you follow traditional confinement practices, you may be told not to wash your hair, or if you try to be more flexible, you may be limited to bathing only in warm, herbal bathwater.
There's nothing wrong with it, but being able to finally wash your hair seems like a different type of liberation. Your head has most likely not encountered the feeling of cold water in about a month. This is the moment to give it a new lease on life and feel more refreshed!
Some mothers who are not fans of confinement procedures from the start will wash their hair as well. The problem is that shampooing your hair might be a difficult task. All that washing, shampooing, conditioner application, and rinsing? Sounds like a lot of labour, especially if you have long hair.
Make an appointment with your preferred hairstylist right away. Some hairstylists will massage not just your head but also your neck and shoulders, making it a two-for-one deal. What mother could possibly say no to that?
There are various post pregnancy spa treatment services that you could opt for to boost your postnatal recovery. You simply have to find one that will work for you, and preferably one that you do not mind getting over and over again because most treatments can make you see changes only after several sessions.
You can even go for several of the treatments listed above! Remember, your recovery matters as much as your little one, so treat yourself the way you would treat your baby!