Massage During Pregnancy, To Have or To Avoid?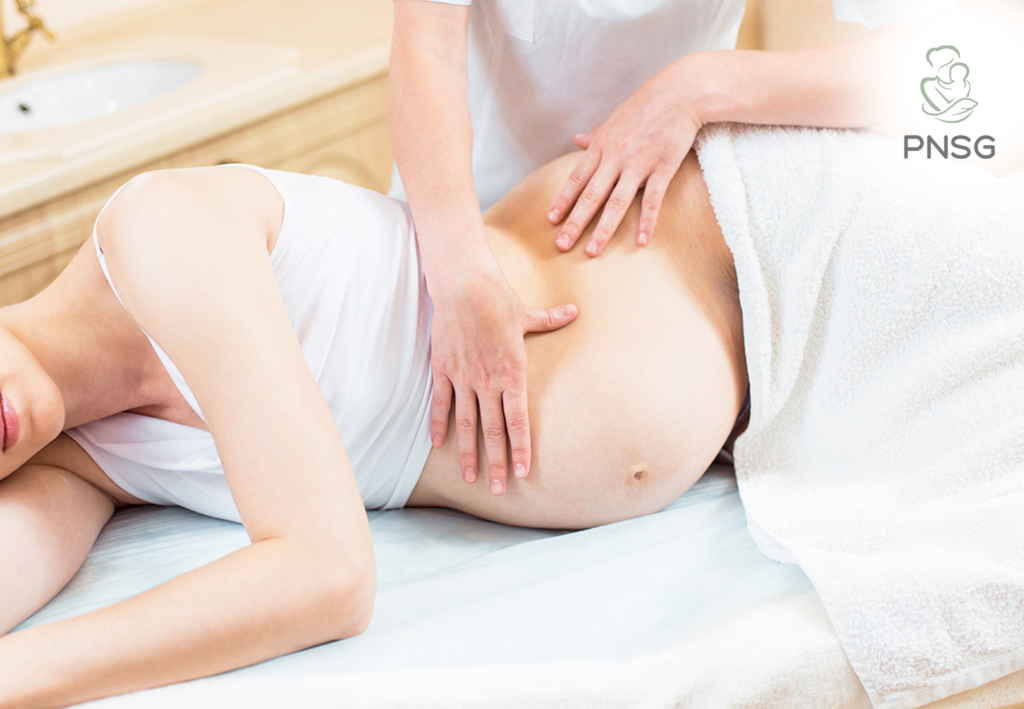 Although every pregnancy process is unique, it is undoubtedly that pregnancy is never easy for mommies. Many mothers feel stressed, along with prenatal backache, leg cramps, and other sleepless nights and physically uncomfortable symptoms, which often make mothers feel anxious. Just like office workers who like to relieve fatigue after work through massage, prenatal massage can be a great choice for prenatal mothers.
However, pregnant mommies are often unsure whether it is safe for them to get a pregnancy massage. Here's the good news – it is safe for you to get a prenatal massage during pregnancy, as long as you do it within the safe period of your pregnancy by someone trained and certified. Need more reasons to get a prenatal massage?
Benefits of prenatal massage
When it comes to prenatal massage, the benefits are numerous. But here, we have narrowed it down to 4 significant ones that are often felt after a good session.
1. Relieves soreness, back pain and leg cramps
Pregnancy massage can be great in helping mothers who suffer nerve pain relieve the discomfort and sleep better. Professional prenatal massage therapy can help with nerve pain by releasing muscle tension to reduce inflammation, and also leg cramps as it includes a foot massage. This brings relief to soreness and back pain too by extension. What a benefit to both the parents-to-be as the massage promotes better sleep by helping mothers-to-be feel more comfortable in their pregnant bodies.
2. Reduce lower hip and back pain
Carrying extra weight 24/7 can be quite daunting, and it can cause a great deal of stress on joints and the lower back, plus the pelvic area. Having massages during pregnancy helps to relieve soreness and fatigue caused by the weight of the pregnancy. Also, massaging your lower back aids you in relieving pain in the pelvic and hip area. The comfortable feeling is just like releasing a thousand tonnes of rock from your back.
3. Improve blood circulation and reduce swelling
Pregnancy demands a lot from the body, giving it more tasks to carry out, such as delivering nutrients to the placenta and removing waste, and the weight of your baby and uterus can compress blood vessels and reduce circulation to your placenta. All these may lead to poor blood circulation which can cause edema, preeclampsia, hypertension, and many more conditions that might not bode well for you. So, getting a massage could help with improving blood circulation while reducing swelling and eliminating excess water retention.
4. Promote relaxation and stress reduction
Stress, sleeping difficulties and poor sleep quality are common for most mothers during pregnancy. You can enjoy a rejuvenating and nourishing self-love session with prenatal massage, which aids in soothing muscle tension and lowering your stress hormones. There is one study that measured pregnant women's stress and immune system function. It showed a significant decrease in stress hormone levels and enhanced immune system function after receiving massages during pregnancy. Another interesting research measured that both professional massage therapy and massages from partners can help in reducing depression, anxiety and stress. Therefore, you may find it helps in promoting calmness and improves your mood after massage sessions.
Is it safe?
Yes, it is. Its main purpose is to relieve your body discomforts such as lower back and hip pains, leg cramps, and swellings due to water retention and the increasing weight of your bump. But it is generally recommended to only get one after 28 weeks of pregnancy and the latest by 2 weeks before your estimated delivery date, or as long as your doctor says you can. The reason for this is that getting a massage too early into a pregnancy may worsen morning sickness and even make you dizzy.
How is prenatal massage typically done?
Depending on the place, there may be variations as to how a prenatal massage is done. With PNSG, here are the steps our therapists take for our clients to be at their highest level of comfort possible during their sessions.
Step 1: Warm-up
Warming is a must no matter the activity in order not to shock the body. A massage is a gradual process, and warm-up is done to ensure your body is completely relaxed and calm to avoid the risk of injury.
Step 2: Remove water retention
After warming up, we move on to the legs where swelling commonly occurs, especially the calves. And as the whole leg gets massaged, water retention is reduced around the thigh as well, and relief from swelling and leg cramps is felt.
Step 3: Full body massage
Next, moving on to the body, we understand that pregnant ladies are no strangers to aches and pain. So, we focus on providing relief to your discomfort by soothing muscle tension around the spine, and this helps with back pain too.
Step 4: Relaxation
The final step of our prenatal massage is to allow you to be as relaxed as possible, both mind and body. Here our attention is on relieving soreness and tiredness around the shoulders, neck, and arms. But that's not all, as a light massage is given to the temples as well to soothe any migraine or headache.
When can I start and how often?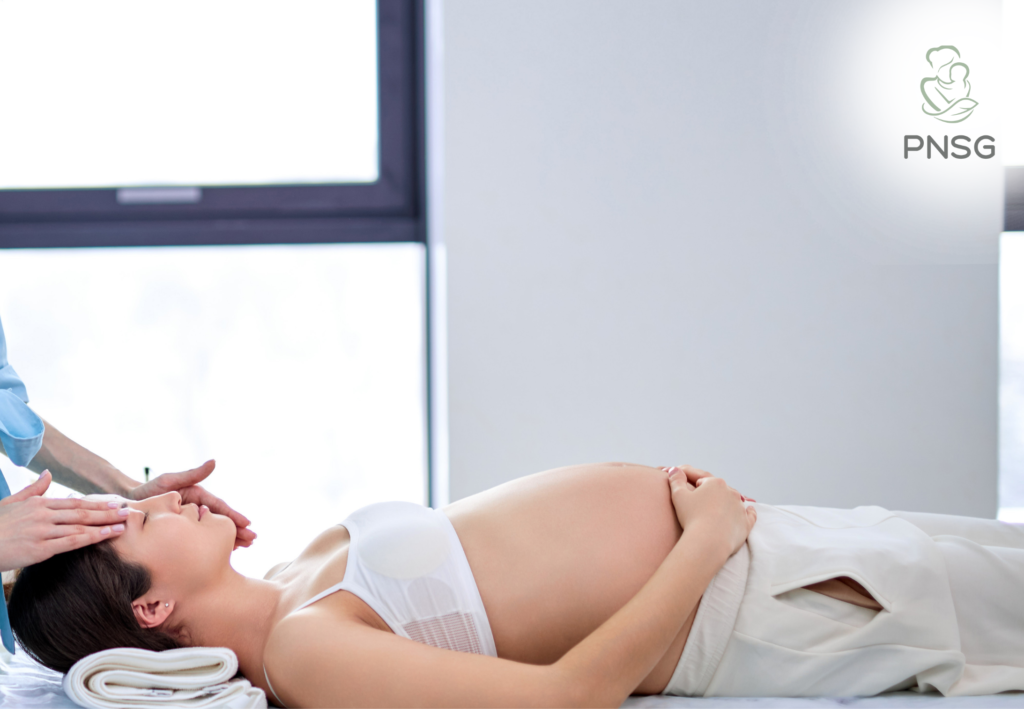 Prenatal massage is recommended to be done only once a week to avoid overstimulating the fetus. The recommended period to get prenatal massages for mommies is after 28 weeks of pregnancy, and at the latest by 2 weeks before your estimated delivery date (EDD). If you would like to get your prenatal massage within weeks 16 to 27 of pregnancy, please consult your gynaecologist first to make sure you are in good condition to get the massage.
To-do before the prenatal massage
Pregnant mothers possess warmer body temperatures as they have 20% more blood flow through their system, thus making sure they are comfortable with the room temperature. Depending on your service provider, normally one session of prenatal massage takes 60 minutes to 90 minutes, so make sure you go to the bathroom before you lay on the massage bed. Pregnant mommies need lots of care and proper time to relax, hence creating a safe and healthy massage environment is surely important for rejuvenation and relieving pain. You can also have special requests to massage therapists such as using extra pillows and towels where needed, to make you more comfortable throughout the sessions.
Seek a certified massage therapist
While there is an extensive list of prenatal massage benefits Singapore moms normally look for, it is very important to seek care from a certified prenatal massage therapist. Certified therapists have received professional training, and they know how to address specific pregnancy and massage needs as we stated above. They are skilful in how positioning you safely and preventing strain on sensitive areas.
In PNSG, our therapists will avoid massaging the breasts and the stomach for prenatal massage as these are considered sensitive areas and pressure on those areas can add discomfort to your already uncomfortable body. So with this knowledge, you know that you are in great hands with our massage lady Singapore here at PNSG.If you now understand better about the benefits of prenatal massage and you are interested in booking an affordable prenatal massage or some prenatal spa packages in Singapore, give PNSG's prenatal massage a try! As one of the best prenatal massage Singapore, we are well-loved by mothers for our professional in-home service and skilled, certified therapists. Learn more about our prenatal massage here.