Getting A Massage Bed For Home Massage: Is It Worth It?
In-home massages are a soothing and convenient therapy unto itself, and you can now make your upcoming massages even better with a full-sized foldable massage bed at home! Enjoy more relaxing massages on top of the flexibility of renting it only when you need it. Here are the reasons why you'll love having a massage bed at home:
Spa-Like Relaxation From The Comforts Of Your Own Home

In-home massages are commonly done on bedroom mattresses, which vary in terms of firmness based on our sleeping habits and preference. Massage is more fulfilling when it is done on a reinforced surface, and your mattress might be too soft or too hard for massages. The mattress of our portable massage table provides just the right firmness and comfort to help you get the best out of your massages.

Massage beds are also specifically designed with you and the therapist's ergonomics in mind. With the right bed height and proper body posture, you will get the best comfort and result from your massage.

You Don't Have To Prepare Your Own Bed

Usually on the day of your prenatal or postnatal massage, you'll have to prepare your own massage surface in advance. If you are using your own bedroom mattress, you need to clear and rearrange your pillows and blankets. Meanwhile if you are using a separate mattress, you'll have to go through the trouble of moving the mattress out and keeping it away every time for your massage.

By renting your personal post natal or prenatal massage bed, you can skip the hassle of setting up and cleaning multiple times in a row for your massage. Your therapist will take care of your massage bed for you, so all you have to do is lie down, close your eyes, and relax!

You'll Enjoy Maximum Comfort In Any Position
Postnatal or post partum massage covers different parts of your body, including your legs, back, abdomen area, breasts, head, neck, and shoulders. PNSG's full-sized massage bed gives you the ultimate comfort in any position with the following features:

Comfortable Face Hole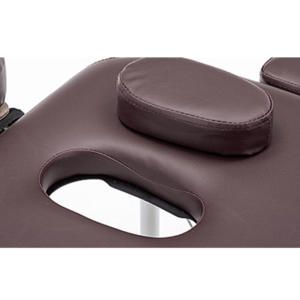 Leave stuffiness out of your back massages with the massage bed's breathable face hole. The face hole is in a well-fitting size that fits most face shapes comfortably, and can be completely sealed when not in use.
Movable Headrest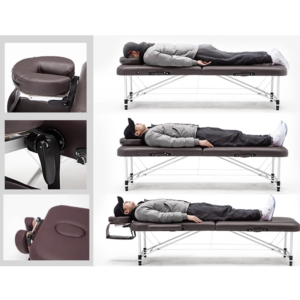 Designed to fully support your head throughout the entire massage, the movable headrest is adjustable at different angles, and comes with a secure buckle to provide the best support for your head.
Front Armrest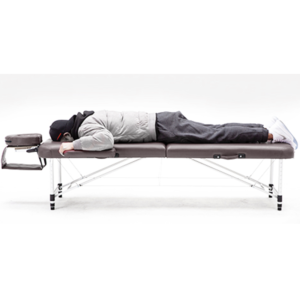 With a front armrest, you can now place your arms in a relaxing position during back massage. No more laying your arms awkwardly at the side or pressing them under your forehead during back massages.
Extendable Side Armrest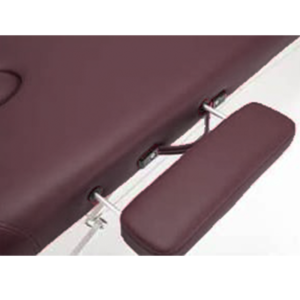 Loosen the tension in your shoulders and arms with the extendable side armrest at both sides. Relish every moment of your massage on the spacious surface.
High Density Foam Mattress
Feel just the right pressure on all your sore spots on the high density foam that is both firm and comfortable.
Non-Slip Rounded Corners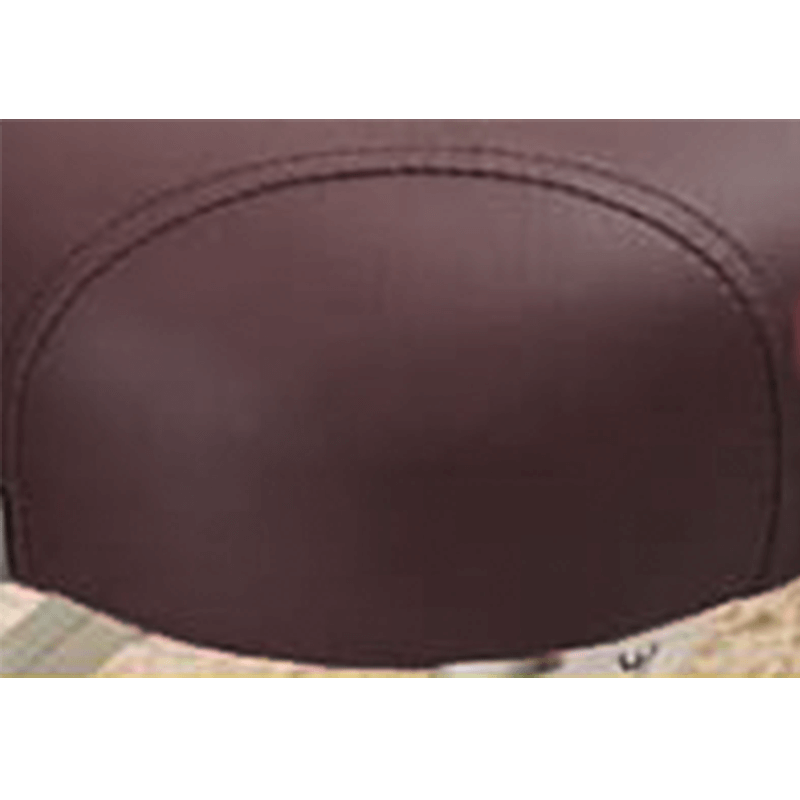 Switch your positions smoothly between front and back massage with the mattress's safe and non-slip rounded corners.
Your Get A Hygienic Massage Experience
Aside from the massage oils and herbal mixtures used, you are likely to sweat during what we like to call the "mommy massage" due to improved blood circulation. Hence, it's important to have a hygienic massage surface to avoid any incidents of allergies or infections. For your convenience and wellbeing, a bedsheet cover will be prepared for you to add an extra layer above the PVC leather mattress.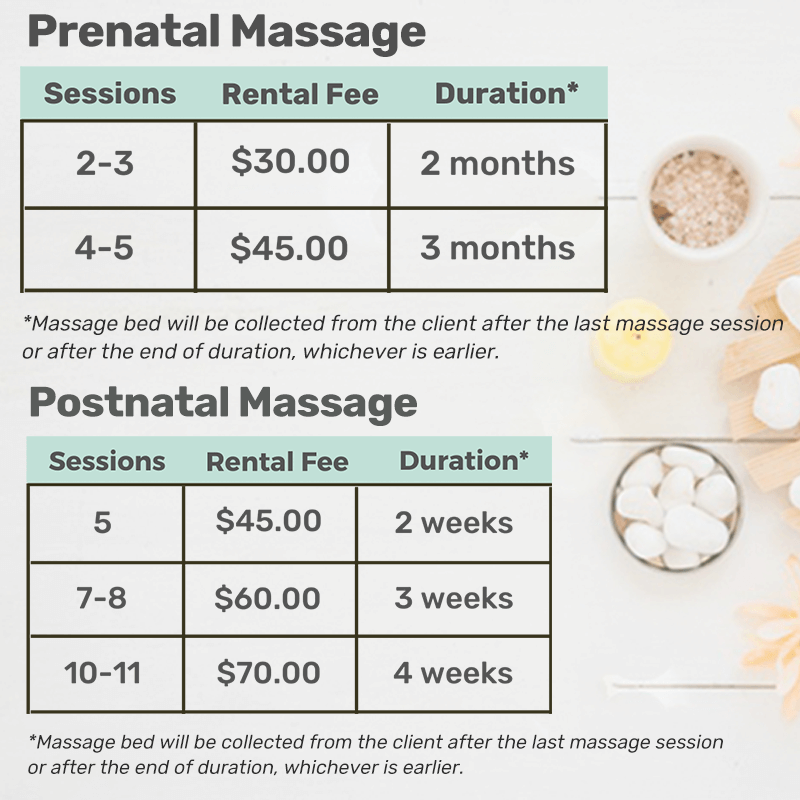 No Deposit Needed!